It is lunchtime, we didn't pack a lunch, and we want to grab food without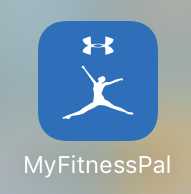 compromising our health goals.  There are many options in our city that we can enjoy and not feel guilty about it. Luckily, many of our favorite places have nutritional facts we can access from our phone to make better decisions on the fly.  Another good resource is the app called MyFitnessPal, which has a vast amount of food and restaurant selections all in one place.
We can all use nutrition facts differently. Look for the amount of sodium if you have high blood pressure, saturated fat if your cholesterol is high, or carbohydrates for better blood sugar control. For the general population that eats out 2-3 times per week, I recommend just referring to the total calories and limit to 400-750 calories for a meal.
Some of my favorites quick stops around Oklahoma City who publish their nutritional facts include Pei Wei, Zoë's, Panera, Fuzzy's Tacos, Chipotle, Jason's deli, and McAllister's.  Restaurants like Starbucks, Chic Fil A, McDonald's, and Panera even publish calories on the menu too. Other local restaurants that do not have nutrition information still have options to make your meal healthier. The Garage offers lettuce wraps and whole wheat bun on any of their burgers, or you can select a leaner bison or veggie burger.
Here are some of my favorites around town and calorie levels:
Pei Wei
Supergreen Coconut Curry with chicken, tofu, or steak (<500 calories and <500mg sodium)
Several small rice bowls (brown rice, preferably) <600 calories include:

Korean spicy with steak, Thai Basil with shrimp, and Teriyaki chicken
Zoë's
Entire Simply 500 menu- which is less than 500 calories
Protein Power Plate, Quinoa Salad, Chicken kabobs w/ fruit and slaw, Gruben sandwich
Panera
Several Breakfast Sandwiches < 500 calories include

Avocado, egg white, and spinach power sandwich
Ham and Cheese power sandwich

Several ½ and ½ options <600 calories

Fuji apple and chicken salad with Mediterranean veggie sandwich
Steak and arugula on sourdough with creamy chicken and wild rice soup
Fuzzy Tacos
Try 2 soft tacos without chips- 1 shredded beef and 1 shredded chicken
-MVC
http://banisternutrition.com/wp-content/uploads/2017/04/IMG_0639.png
1136
640
Banister Nutrition
http://banisternutrition.com/wp-content/uploads/2014/09/BN_logo_650x156.png
Banister Nutrition
2017-04-20 10:00:39
2017-04-20 10:00:39
What to Grab in a Hurry